Well, our hearts beat like thunder,
I don't know why they don't explode
~ Ain't Even Done with the Night / John Cougar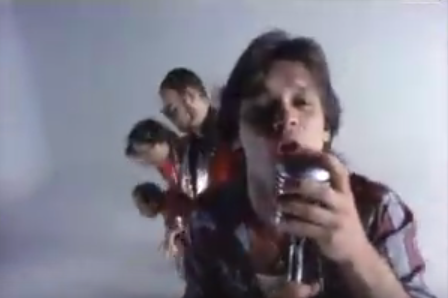 I got into John Mellencamp's music earlier than most. His first single, Ain't Even Done with the Night, played with my nostalgia, capturing that awkward time with girls where your desire exceeds your knowledge and you feel confused and lost in a good way.
I fell in love with it.
This was back when his label insisted on calling him John Cougar, because they thought that "Mellencamp" just wouldn't sell in the heartland (The same heartland that was eating up songs by a guy named Springsteen).
The opening line "Well, our hearts beat like thunder" especially stayed with me. Throughout my youth and adulthood I had girlfriends resting their heads on my chest and telling me that my heart was the loudest that they'd ever heard. Doctors on the other hand never mentioned anything odd about it.
So this was cool, my heart beat like thunder!
Yeah.
Now I've learned that my heart actually has a congenital defect. There's a tear between the two chambers, and blood is flowing from one chamber to the other. My heart still beats like thunder, but it's a more sinister thunder than before.
This is not cool.
My thunder heart is going to get surgery.
I'm rapidly learning the difference between Chest Specialist, Cardiologist and Cardiac Surgeon. I've met two of the three, with the third appointment pending.
Scared? Damn right.
In the meantime, enjoy an incredibly tacky, low budget video from the 1980's – John Cougar singing Ain't Even Done with the Night. It's a great song.